FARMINGTON 411 - INFORMATION ON AREA SERVICES

Road Conditions:

Child Services:
TRI-COUNTY MENTAL HEALTH SERVICES - providing Children's Case Management services to assist families in developing a system of services for their child, age birth - 20 years of age who are diagnosed with mental illness, mental retardation, autism, developmental delays, or are considered to be "at risk" (this determination is made by use of standardized assessment tools by DHHS) Children's Case Management works to creatively find and connect children and families with needed resources and helps them navigate the often-confusing system. Call 1-888-716-3693 or 778-0521.
Adult Services:
Community Concepts: 364-3721
Community Action: 645-3764 or 1-800-645-9636
Healthy Community Coalition: 645-3136
Mental Health Services:
Evergreen Behavioral Services: 778-0035 or 1-800-394-1900
24-HOUR CRISIS: 1-888-568-1112
Individual, Group and Family Counseling for Mental Health & Substance Abuse
Behavioral Medicine/Stress Reduction
Western Mountain Rennaissance School
Elder Services:
Bureau of Elder & Adult Services: 1-800-482-7517
Seniors Plus: 1-800-427-1241
Agency on Aging: 1-800-427-7411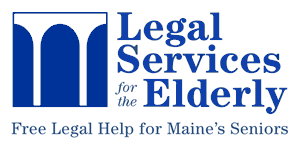 Legal Services for the Elderly provides free legal services to socially and economically needy Maine citizens over the age of 60.