Phone numbers for frequently called local services:
Animal Control: 446-0739
Assessor's Office: 778-6530
Code Enforcement: 778-5874
District Court: 778-2119
Farmington Fire Rescue Dept.: 778-3235
Farmington Water Company: 778-4777
Franklin County Animal Shelter: 778-2638
Franklin County Jail: 778-3032
Franklin County Sheriff's Dept.: 778-9891
Franklin Memorial Hospital: 778-6031
Homeless Shelter: 778-
Public Works: 778-2191
Parks & Recreation: 778-3464
Sewer Treatment Plant: 778-4712
Town Office: 778-6538
Farmington Recycling Facility: 778-3525
Open Tuesday & Thursday.........9:00AM - 2:00PM
Saturday...........................7:30AM - 2:30PM
Recycling is mandatory in Farmington. Recycling is everyone's responsibility. Every ton recycled saves a $65.00 disposal fee. Clear plastic bags or suitable containers where contents are clearly visible should be used for non-recyclable waste. An attendant can help with your questions. Handle recyclables as directed by signs or the attendant.
What to recycle: Newspapers, magazines, corrugated cardboard, high grade paper, mixed paper, glass containers, colored #2 plastics, natural #2 plastics, steel cans, aluminum, compost, fluorescent bulbs (give to attendant), mercury containing products (give to attendant), batteries, tires, anti-freeze, white goods (appliances) and waste oil.
In our continuing effort to better serve the community, the Farmington Police Department members have recently completed training on recognizing and responding to persons with autism.
Through this valuable training we feel each of our law enforcement members are better equipped to deal with some of the unique behaviors encountered by contact with persons with autism, such as non-verbal conditions, lack of eye-contact, sensory issues, self-stimming behaviors and personal space issues and perhaps most importantly, a delay in processing questions. All of these characteristics could easily be mistaken for non-compliance.
We encourage the members of our community who have an autistic child or are guardian to an autistic child to complete our Autism Information form and return it to our department with a current photograph to be included in our database of autistic individuals. Likewise, the Farmington Police Department is sensitive to the special needs of individuals living with Alzheimers. We also have a database of community members afflicted with Alzheimers and encourage their caregivers to complete our Alzheimers Information form and provide a current photograph. Both of these databases should give law enforcement officers valuable insight to these individuals in the case of an emergency.
If you have any questions, concerns or comments, please feel free to contact us.
---
Find Out More, Do More!
Underage Drinking is of great concern for all in the community. Each and every year police officers see the ill effects of underage drinking in motor vehicle accidents, poor personal safety choices, disorderly conduct complaints and more. As the Farmington Police Department does it's part to try to combat underage drinking, parents can do their part by talking with their adolescents. A great resource for parents to learn how to prevent underage drinking with their child/ren is www.maineparents.net

---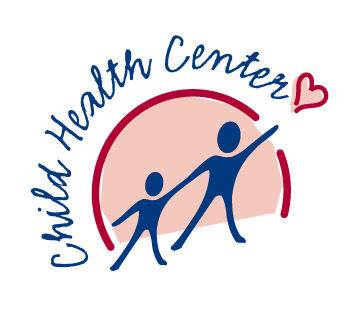 Injury Prevention for Children in our Communities
Maine's Child Passenger Safety Law is unique in that it requires PROPER use of child safety restraints and seatbelts. A child safety restraint or seat belt that is not used properly may not protect properly.
Children who weigh

less than 40 pounds

must be properly secured in a child safety seat.
Children who weigh

at least 40 pounds but less that 80 pounds and who are less than 8 years

of age

must be properly secured in a federally approved child restraint system.
All children who are

less than 12 years of age and who weigh less than 100 pounds

must be properly secured in the back seat, whenever possible.
Children who are

more than 8 years of age but less than 18 years of age or less than 18 years of age and more than 4' 7" tall

must be properly secured in a seat belt unless required to be in a child safety seat or federally approved child restraint system as stated above.

LOVE THEM, PROTECT THEM
Since 1999, at least 1,000 children have died in non-traffic incidents and this statistic has been steadily rising. In 2005 alone, there have been at least 222 fatalities. Children backed-over, left unattended in vehicles, power windows and vehicles put in motion by a child are all hazards that a parents my not necessarily have in the forefront of their minds, but these incidents are taking children's lives. Be informed, be diligent in the protection of your child(ren).
---
Firearms Safety in the Home
As a firearms owner, you are responsible for knowing how to properly handle your firearm(s) and how to secure your firearm(s) in a safe manner in your home.
Accidents involving firearms in the home have decreased significantly over the last 20 years, according to the National Safety Council. Both parents and children play a part in preventing firearms accidents in the home and ensure that this downward trend continues. For parents, these responsibilities include:
Always unload sporting firearms carefully and completely before taking them into the home, remembering to keep the muzzle pointed in a safe direction. Never load a sporting firearm in the home.
Always make absolutely sure that firearms in your home are securely stored out of reach of children. Unloaded firearms can be secured with a firearm locking device to make them inoperable. Unloaded firearms also can be stored in a locked cabinet, firearm vault or storage case.
Always store ammunition in a locked location separate from firearms and out of the reach of children.
Always clean and place firearms in their proper storage location immediately after returning from a hunting trip or a day at the range.
Always re-check firearms carefully and completely to be sure that they are still unloaded when you remove them from storage. Accidents have occurred when a family member has borrowed or loaned a firearm and returned it to storage while it was still loaded.
Always remember; you are responsible for making certain the firearms in your home are not casually accessible to anyone - especially curious young people.
More than 30 million Americans enjoy using rifles, shotguns and handguns for hunting and target shooting. When these firearms are not being used, they must be safely and securely stored. This is where firearms responsibility in the home begins - and ends. Some options to help you safely store your firearm include using a firearm lock, firearm case or a firearm safe.
The decision to maintain a firearm in the home for self-protection is a serious, personal matter. Any added safety benefit gained from owning a firearm depends in large measure on the owner's having appropriate training and a clear understanding of safe handling and storage rules. Keeping a firearm to defend your family makes no sense if that same firearm puts family members or visitors to your home at risk. You must exercise full control and supervision over a loaded firearm at all times. This means the firearm must be unloaded and placed in secure storage whenever you leave your home. Fatal firearm accidents can occur when children discover firearms that adults thought were safely hidden or out of reach. Your most important responsibility is ensuring that children cannot encounter loaded firearms. The precautions you take must be effective. Anything less invites tragedy and is a serious violation of your responsibility as a firearm owner.
SAFE HOME CHECKLIST
Firearms kept for security reasons are fully controlled at all times.
Firearms are securely stored in a location inaccessible to children.
Sporting firearms are unloaded before they are brought into the home and never loaded while in the home.
Sporting firearms are immediately cleaned and placed in secure storage when they are returned home from hunting or target shooting.
When firearms are removed from storage, they are always carefully checked to confirm that they are unloaded.
Ammunition is stored under lock and key, separately from firearms.
The owner's manual that came with the firearm must be read and understood.
For more information about firearms ownership, storage & safety visit: www.projecthomesafe.org
---
STARTING AND GROWING A NEIGHBORHOOD WATCH

We at the National Home Security Alliance are providing tips on how to set up your own Neighborhood Watch. Click here for more information.