MaineDOT Public Meeting
MaineDOT will present information about about Hamlin Bridge improvements on Tuesday, February 4th at 6:00 p.m. at the Farmington Town Office. Click here to download the notice (PDF).
---
nomination papers available
Nomination papers will be available at the Farmington Town Office starting December 20, 2019 for the following positions: Two Selectmen positions each a three year term, One RSU #9 Director position for a three year term, One RSU #9 Director position for a two year term, and One RSU #9 Director for a one year term. Papers must be returned back January 30, 2020 by 5 p.m. Questions may be referred to Leanne Dickey at 778-6539.
---
dog licenses
The State of Maine requires that dogs be licensed in the town of residence of the owner. Each dog six months of age or older must be licensed.
Dog licenses expire on December 31st of each year. An additional late fee of $25 will be imposed after January 31st of each year.
The cost at the City Clerk's office is $6.00 for an altered dog, $11.00 for an unaltered one. To receive a license, dog owners must show a State of Maine rabies certificate, a spay or neuter certificate, and provide your dog's veterinarian's name and phone number (if this information isn't already on file at the Clerk's office).
---
FARMINGTON FIREFIGHTERS IN ROSE BOWL PARADE
Farmington firefighters Steve Bunker and Patty Cormier will be bringing in the New Year in a special way, as they head for the annual Rose Bowl Parade in California. Their all-expenses paid trip to ride on a special float in the parade was an unexpected surprise given through the generosity of the Maine Odd Fellows and Rebekah's organization. The parade is set to kick off at 11 a.m. EST for those who want to watch the big event, and the float is said to be the 54th unit in line. Click here to read the Daily Bulldog atricle.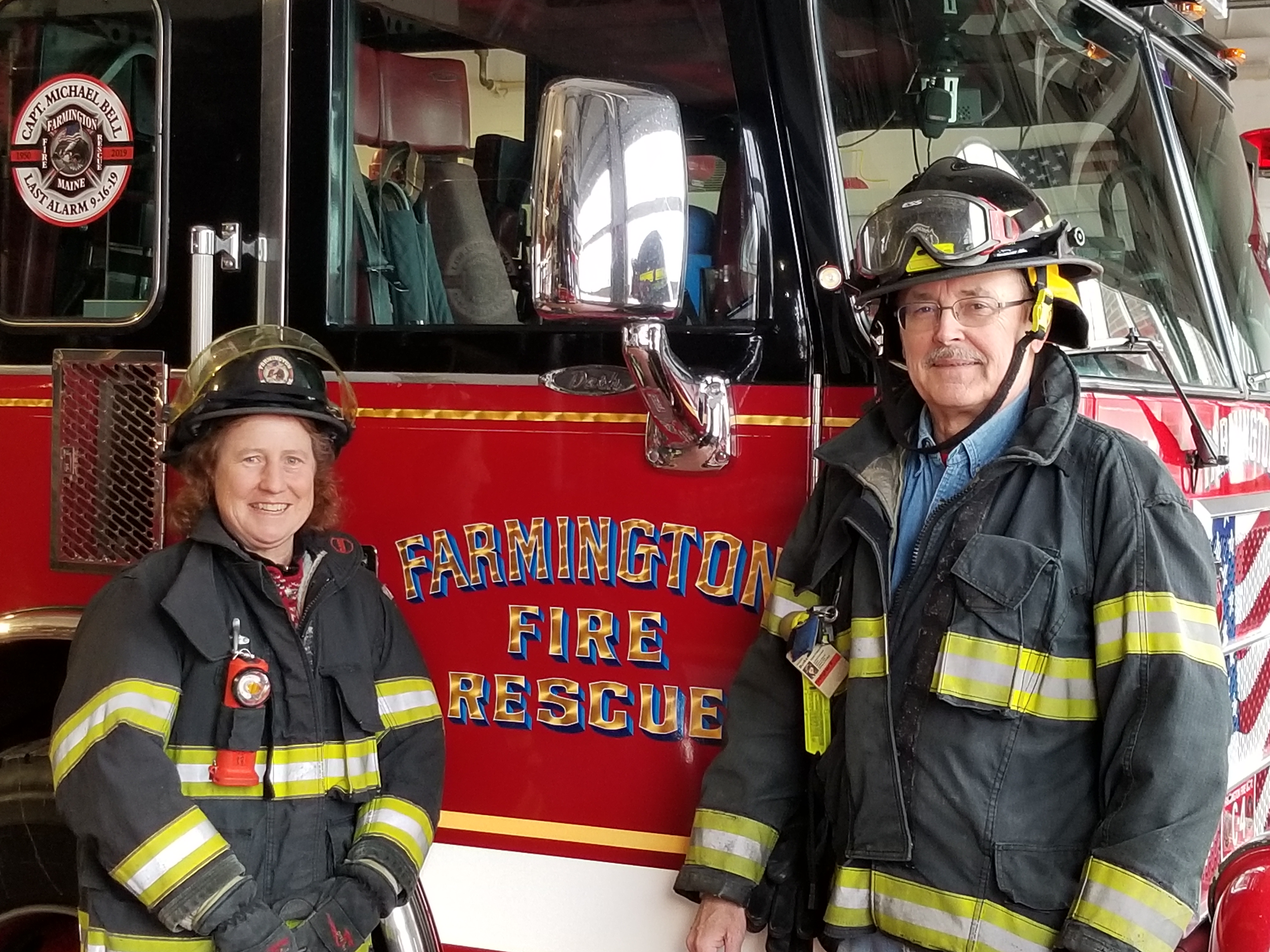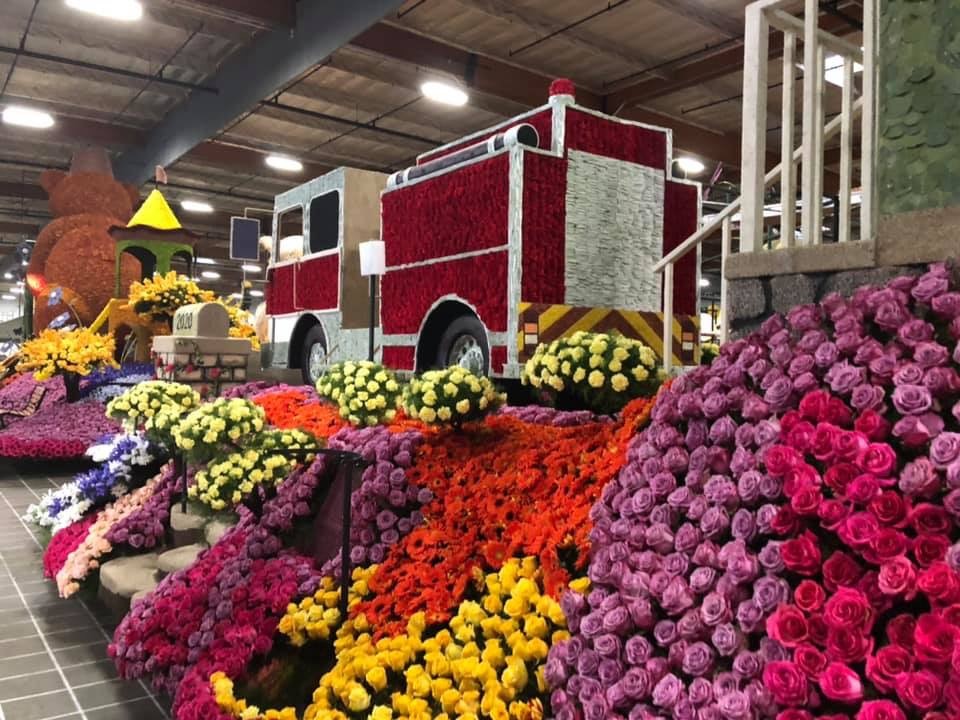 ---
winter parking
The Town of Farmington has a parking ban beginning November 15, 2019 until April 15, 2020. Click here to download the Public Works Winter Roads Plan. Click here to download the Traffic Ordinance.
---
Bus Services
Western Maine Transportation Service (WMTS) has established a commuter bus route between Farmington and Lewiston-Auburn that runs Monday through Friday. Click here to see the schedule and fare information.
WMTS also has public bus service running between Rangeley, Phillips, Strong, and Farmington every 2nd Tuesday of the month. Click here for more information or call 800-393-9335.
---
Russells Mills Road Bridge Closed
The Russells Mills Road bridge has been closed indefinitely by MDOT due to structural deficiencies. For more information please call the Divisional Engineer at 562-4228.
---
Employment opportunities
Click here to see the current positions.
---
2020 CENSUS
By April, 1 2020 every home will receive an invitation from the U.S. Census Bureau to participate in the 2020 Census. Census can shape manuy different aspects of our community. The Census results help determine how billions of dollars in federal funding flow into states and communities each year, and also determine how many seats in Congress each state gets. Click here to read more about the 2020 Census.
The U.S. Census Bureau is accepting applications for a variety of jobs, including census takers, recruiting assistants, office staff, and supervisory staff. Click here to go to thier website for more information.
---
Great Works internet (GWI) Survey
GWI is currently working in coordination with our community to introduce very fast, high-speed fiber internet to your community. Please click on the following link for more information and to complete the survey. https://www.gwi.net/fiber-survey/
---
Mobile home replacement initiative
Maine State Housing Authority is pleased to announce the re-opening of its Mobile Home Replacement Initiative which provides an opportunitiy for the owner/occupant of a pre-1976 mobile home to remove and replace it with a new Energy Star certified manufactured home located on the same site. Click here to download a PDF of the information.
---
Waltons Mill Dam
Click here for a link to the Walton's Mill Dam Feasibility Final Report by Wright-Pierce Engineering.
Click here to view a PDF of the Walton's Mill Dam.
---
CREDIT CARD AND DEBIT PAYMENTS
The Town of Farmington is now accepting credit and debit card payments in person at the Municipal Building during regular business hours. Please note that a convenience fee of 2.5% will be added to each transaction. We hope that you find this service convenient and useful in your future transactions with the Town of Farmington.
---
MAINE DEPARTMENT OF TRANSPORTATION
MDOT is currently working on estimating a highway safety project at the Wilton/Farmington town line. Click here for further information.
MDOT is currently estimating a Highway Preservation project on Route 2. Click here for further information.
MDOT is currently estimating a highway rehabilitation project on Route 4. Click here for further information.
---
COMMUNITY RESOURCE INFORMATION
The United Way of the Tri-Valley Area has convened a group of representatives from various organizations and individuals to provide information of where to access resources due to layoffs at the Androscoggin Mill in Jay. Click here to download the PDF for further information.
---
Maine's Unclaimed Property Program
Unclaimed Property consists of money and other personal assets that are considered lost or abandoned when an owner cannot be located after a specified period of time. Unclaimed Property does not include real estate, animals or vehicles.

You can search the Treasurer's Unclaimed Property List at www.maine.gov/upsearch