this office is closed until further notice
Please visit our Advisories and Notices page for further information.
---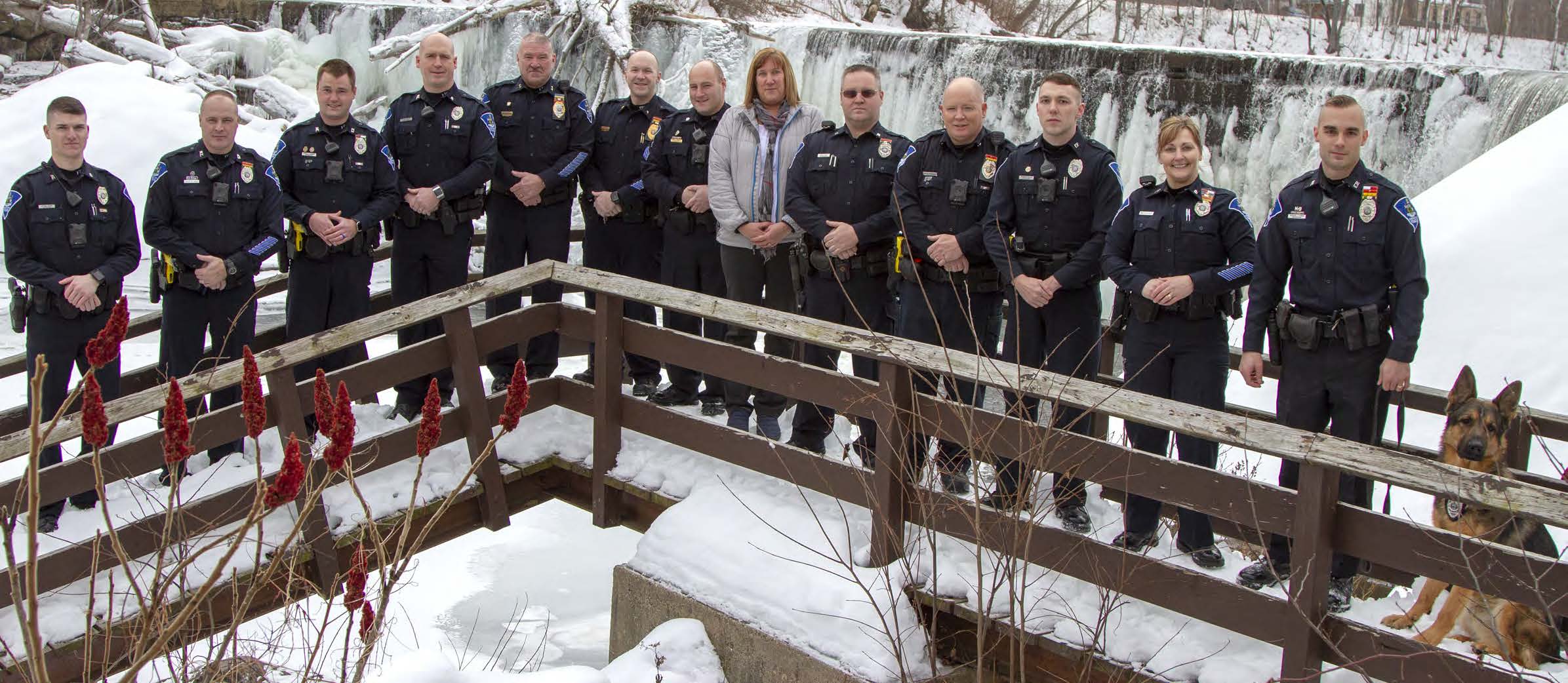 L to R: Jeffrey Brann, Darin Gilbert, Jesse Clement, Jacob Richards, Jack Peck, Shane Cote, Edward Hastings, Bonnie Pomeroy, Ryan Rosie, Marc Bowering, Brandon Sholan, Bridgette Gilbert, Michael Lyman, K9 Axel
Farmington Police Department Mission Statement:
"To create a feeling of safety for the people within the Town of Farmington."
Two Long-time Employees Leave the Department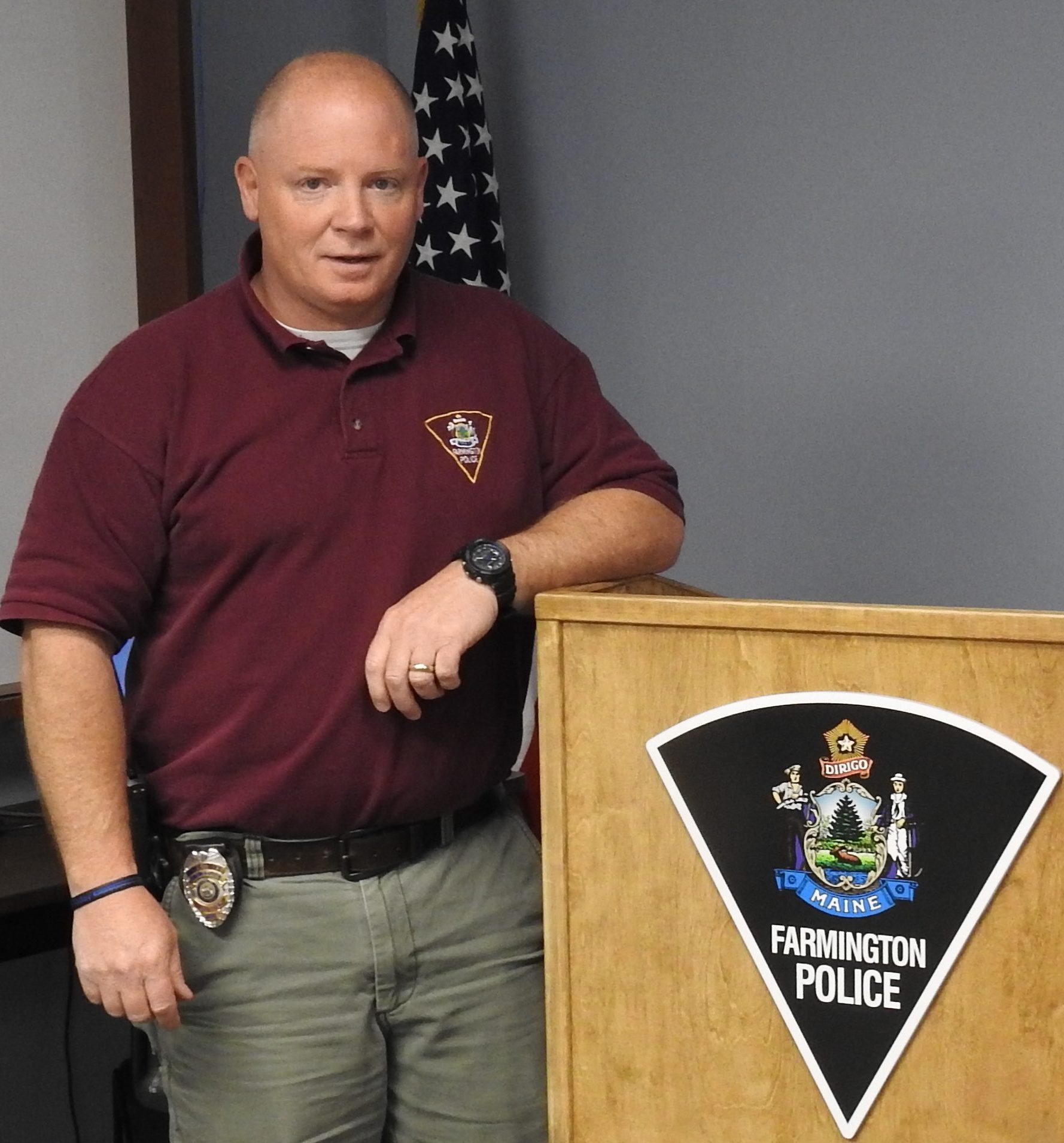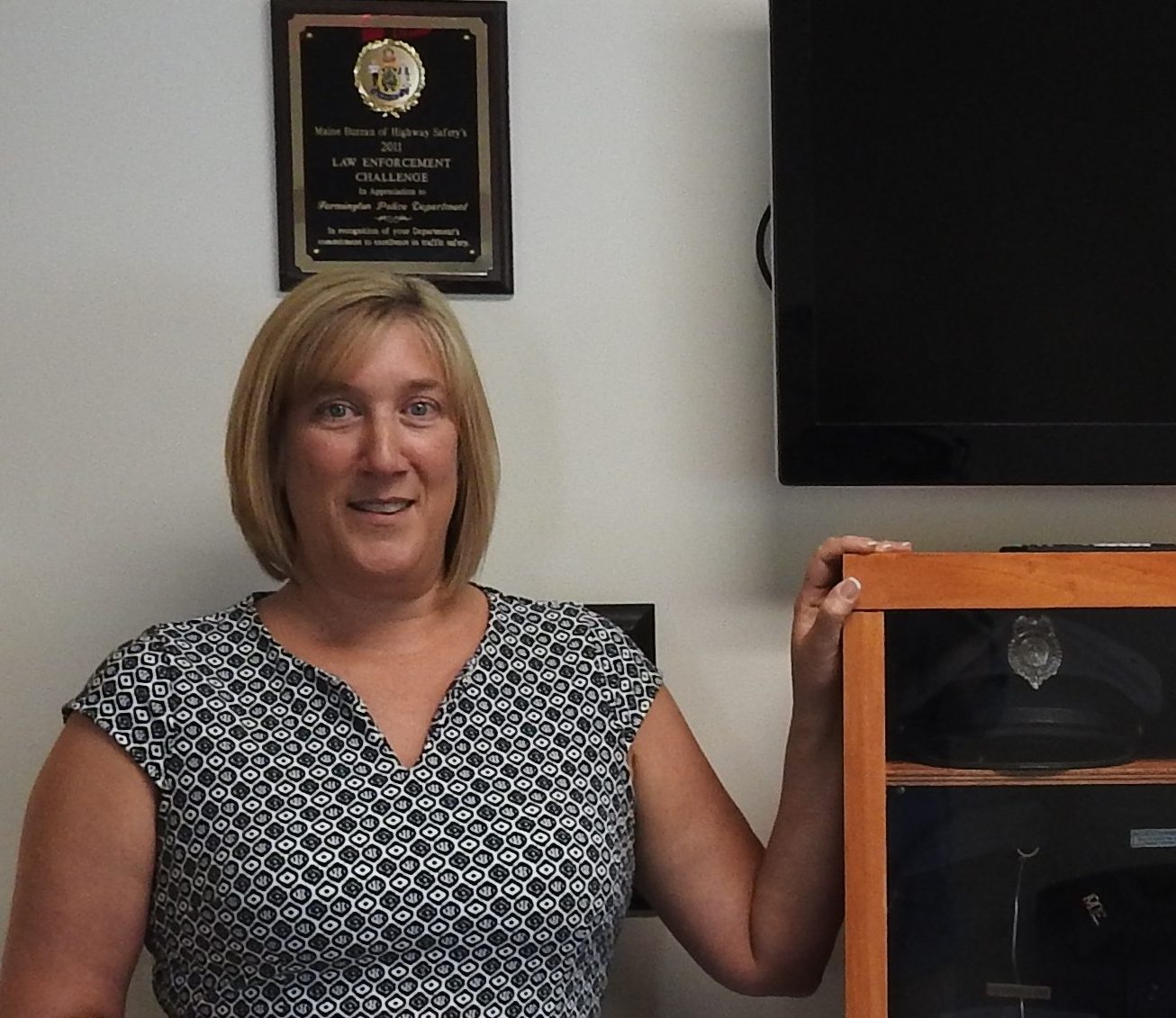 The Farmington Police Department lost 34 years of combined experience, with Detective Marc Bowering and Office Manager Bonnie Pomeroy both leaving the department.
Bowering retired after 20 years with FPD, 18 of them as a detective. Pomeroy is not retiring, but is departing her position after 14 years, taking a new job with Franklin Savings Bank. Police Chief Jack Peck described the departure of Bowering and Pomeroy, both Wilton residents, as a "heartfelt loss."