IDENTITY THEFT PREVENTION TIPS
We've all heard horror stories about fraud that's committed by stealing a name, address, Social Security number, credit cards, etc. Here are some tips to prevent the theft or help mitigate the theft if it happens.
Sign your credit cards immediately. If you do not sign them, the credit card company may not honor the contract that states that you are only responsible for the first $50.00 of a fraudulent charge. You may want to put "PHOTO ID REQUIRED" on the front and back of your cards with a permanent marker. It is recommended to only have one credit card, (change account numbers once a year, rollover balances, frequent flyer miles or points)
When you are writing checks to pay on your credit card accounts, DO NOT put the complete account number on the "MEMO" line. Instead, just put the last four numbers. The credit card company knows the rest of the number, and anyone who might be handling your check as it passes through all the check processing channels won't have access to your credit card account number.
Put your work phone # on your checks instead of your home phone. If you have a PO Box, use that instead of your home address. If you do not have a PO Box, use your work address. Never have your SS# printed on your checks. You can add it if it is necessary, but if you have it printed, anyone can get it.
Do not put outgoing mail in your rural mailbox. Your red flag is red flagging thieves that there may be checking account numbers and credit card numbers along with other personal identifiers in your mail box. Use a USPS blue box or Post Office to deposit outgoing mail.
Do not leave incoming mail in your rural mail box for long periods of time; i.e. pre-approved credit card offers and convenience checks can be stolen.
Place the contents of your wallet on a photocopy machine. Do both sides of each license, credit card, etc. You will then know what you had in your wallet and all of the account numbers and phone numbers to call and cancel if you lose your wallet/purse. Keep the photocopy in a safe place.
Carry a photocopy of your passport (in a different place than where you keep your original passport) when traveling either here or abroad.
Keep a list of the toll free numbers to your credit card companies and your credit card account numbers handy so you will know whom to call immediately to cancel your credit cards if stolen or lost.
Shred any statements or forms with account numbers or personal information on them when discarding.
Do not provide account information to e-mails soliciting the information. Call your bank, brokerage, e-bay, pay-pal, etc. to see if the request is legitimate. They are most likely thieves "phishing" for identities. Briefly, a phishing scam is an email disguised to look like it is from a familiar source such as your bank, brokerage, eBay, PayPal or some other financial or ecommerce company. The email asks you to login to the website by clicking on a link within the email. This link takes you to a website that looks exactly like that of the legitimate financial institution and asks you to input person information (your identity). This info is used to access your real account. Visit NoPhishing.orgto learn more about how to safe guard your identity against "phishing" thieves.
Secure documents in your home - identity thieves can be friends, family or even domestic employees. Family members and relatives are more likely to commit types of fraud that have greater total cost, greater out-of-pocket cost and require more time to resolve than frauds committed by other groups of criminals.
Check your credit report. Each of the three major credit reporting bureaus offer one FREE credit report per year. To order your free annual report from one or all the national consumer reporting companies, you can: visit www.annualcreditreport.com or call toll-free 1-877-322-8228 OR get a Annual Credit Report Request Form at www.ftc.gov/credit and mail it to the address provided on the form.
These are only some of the identity theft precautions you can take. There are books and websites that can provide other precautions you may want to take. (STOLEN LIVES by John Sileo, www.ftc.gov/idtheft, www.javelinstrategy.com , www.thinklikeaspy.com , www.antiphishing.org , HOW NOT TO GET "HOOKED" BY A "PHISHING" SCAM from the FTC at www.consumer.gov/idtheft)
The Top 12 Ways Victims Detect Identity Theft:
Bills or statements are not arriving by mail on time.
There are unauthorized charges on a credit card bill.
There are new accounts or erroneous information on their credit reports.
They are declined credit for a large purchase.
They receive credit card bills from cards they don't have.
They are contacted by a collection agency on items they didn't purchase.
They receive bills for unknown purchases.
They are unable to set up new banking, loan or brokerage accounts.
They notice withdrawals on checking and savings accounts that they didn't make.
Checks listed on their bank statement don't reconcile with those listed in their check register. Many times the unknown checks are made out to "Cash".
They notice a downward trend in benefits on your Annual Social Security Statement.
The police show up at their door because they are wanted for a crime that they know nothing about.
---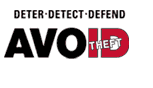 If you become a victim of ID theft, you should immediately:
File a police report immediately in the jurisdiction where your credit cards, etc. were stolen. This proves to credit providers you were diligent, and this is the first step toward an investigation.
Call the 3 national credit reporting organizations immediately to place a fraud alert on your name and also call the Social Security fraud line number. The alert means any company that checks your credit knows your information was stolen, and they have to contact you by phone to authorize new credit. Below are the numbers to contact about your wallet, credit cards, etc. that have been stolen:
Contact your banks, credit card companies, etc. to advise them you have been a victim of ID theft. They may require a theft affidavit and a copy of a police report.
Notify the Federal Trade Commission of the theft by filling out a report on their website: www.ftc.gov/idtheft.
Note of interest: Effective June 1, 2005, businesses are required to destroy all consumer information before discarding it in the trash. The Fair & Accurate Credit Transaction Act (FACTA) Disposal Rule states that "any person who maintains or otherwise possesses consumer information for a business purpose must properly destroy the information prior to disposal". FACTA further states that every person and/or business must take "reasonable measures" to protect against unauthorized access to the use of the information in connection with its disposal.
---
Other Helpful Resources
US Department of State (If you suspect passport fraud)
US Postal Inspection Station (Call your local Post Office if you suspect mail fraud)
Farmington Post Office: 778-2740
West Farmington Post Office: 778-3973
Farmington Falls Post Office: 778-6373
Public Utilities Commission: 1-877-872-2348 (For harassing, obscene or threatening phone calls)
National Do Not Call List: 1-888-382-1222 (For telemarketer type calls)
US Trustee's Office: (For bankruptcy fraud)
Federal Communications Commission: 1-888-CALL-FCC (If you suspect long-distance or cell phone fraud)
Internal Revenue Service: 1-800-829-0433 (If you suspect tax fraud)
Maine Department of Motor Vehicles: 207-624-900 (If you suspect someone has gotten a driver's license in your name)
US Secret Service: (For large monetary losses or counterfeit money)
Maine Attorney General's Office: 207-626-8824 (To report any type of fraud in Maine, contact the Consumer Fraud Division)
UNLAWFUL PHONE CALLS
Unlawful phone calls violate Federal and State laws and are clearly more serious than unwanted calls. Unlawful calls may be life threatening, threats of bodily harm, kidnap threats, bomb threats, obscene/harassing, or excessive unwanted calls that occur 5 times or more daily. Persons making these types of calls can be prosecuted!
Life Threatening Calls: If your life has been threatened, you have been threatened with bodily harm or if the caller makes a bomb threat, call the police department.
Obscene, Abusive or Harassing Calls: Making repeated calls of this type with the intent to harm, frighten or alarm is against the law. Call the police department and/or the Call Trace Information Line at 1-877-TRACE4U for prerecorded information about how to use Call Trace.
Unwanted Calls: Unwanted calls are not usually against the law and may be calls from fax machines, computer generated calls, telemarketing calls, hang up calls, misdirected calls or wrong numbers.
TELEMARKETING SALES RULES
The FTC's Telemarketing Sales Rule requires telemarketers to make certain disclosures and prohibits certain misrepresentations. It gives you the power to stop unwanted telemarketing calls and gives state law enforcement officers the authority to prosecute fraudulent telemarketers who operate across state lines.
The Rule covers most types of telemarketing calls to consumers, including calls to pitch goods, services, "sweepstakes," and prize promotion and investment opportunities. It also applies to calls consumers make in response to postcards or other materials received in the mail.
Keep this information near your telephone. It can help you determine if you're talking with a scam artist or a legitimate telemarketer.
It's illegal for a telemarketer to call you if you've asked not to be called. If they call back, hang up and report them to your state Attorney General.
Calling times are restricted to the hours between 8 a.m. and 9 p.m.
Telemarketers must tell you its a sales call and who's doing the selling before they make their pitch. If it's a prize promotion, they must tell you that no purchase or payment is necessary to enter or win. If you're asked to pay for a prize, hang up. Free is free.
It's illegal for telemarketers to misrepresent any information, including facts about their goods or services, earnings potential, profitability, risk or liquidity of an investment, or the nature of a prize in a prize-promotion scheme.
Telemarketers must tell you the total cost of the products or services they're offering and any restrictions on getting or using them, or that a sale is final or non-refundable, before you pay. In a prize promotion, they must tell you the odds of winning, that no purchase or payment is necessary to win, and any restrictions or conditions of receiving the prize.
It's illegal for a telemarketer to withdraw money from your checking account without your expressed, verifiable authorization.
Telemarketers cannot lie to get you to pay, no matter what method of payment you use.
You do not have to pay for credit repair, recovery room, or advance-fee loan/credit services until these services have been delivered. (Credit repair companies claim that, for a fee, they can change or erase accurate negative information from your credit report. Only time can erase such information. Recovery room operators contact people who have lost money to a previous telemarketing scam and promise that, for a fee or donation to a specified charity, they will recover your lost money, or the product or prize never received from a telemarketer. Advance-fee loans are offered by companies who claim they can guarantee you a loan for a fee, paid in advance. The fee may range from $100 to several hundred dollars.)

While most types of telemarketing calls are covered by the Rule, there are exceptions. The Rule does not cover:
Calls placed by consumers in response to general media advertising, except calls responding to ads for investment opportunities, credit repair services, recovery room services, or advance-fee loans.
Calls placed by consumers in response to direct mail advertising that discloses all the material information required by the Rule, except calls responding to ads for investment opportunities, prize promotions, credit repair services, recovery room services, or advance-fee loans.
Catalog sales.
Calls initiated by the consumer that are not made in response to any solicitation.
Sales that are not completed, and payment or authorization for payment is not required, until there is a face-to-face sales presentation.
Calls from one business to another unless non-durable office or cleaning supplies are being offered.
Sales of pay-per-call services and sales of franchises. These are covered by other FTC rules.