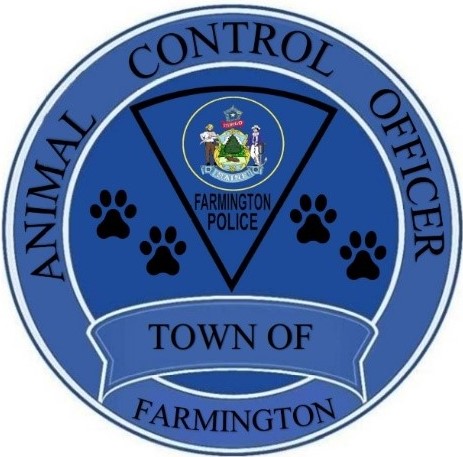 Animal Control
The Town of Farmington has one animal control officer to enforce State laws as well as infractions in accordance with the Town of Farmington Animal Control Ordinance. This officer handles domestic animal issues within the town only.
Animal Control Officer Matthew Billian
Phone: 207-491-1412
https://www.facebook.com/FarmingtonMaineACO
Matthew is a Farmington resident and business owner, born in South Florida, who has worked in public safety in many different facets. Matthew worked 15 years as a Certified Telecommunicator Operator (911 dispatcher) including as a supervisor at a regional communication center. He has worked in law enforcement as a reserve for 12 years. Matthew regularly teaches emergency communication at the state level at the Maine Criminal Justice Academy. Matthew joined the Farmington Police Department in December of 2021 as the Animal Control Officer. Matthew and his family enjoy the outdoors and everything his family has to offer.
Local Animal Resources:
Franklin County Animal Shelter
550 Industry Road
Farmington, ME 04938
(207) 778-2638
Falls Road Veterinary Clinic
475 Farmington Falls Road
Farmington, ME 04938
(207) 778-2840
Farmington Veterinary Clinic
246 High Street
Farmington, ME 04938
(207) 778-2061
Dog Licenses:
You can license your dog at the Town Office. Click here for more information.
State Animal Resources:
For non-domestic animal issues please contact the local non-emergency number for the State of Maine Game Warden services at (207) 624-7076.