Fire Rescue Dept Homepage
town office reopens
Please visit our Advisories and Notices page for more information.
---
THE TOWN OF FARMINGTON HONORS CAPTAIN MICHAEL BELL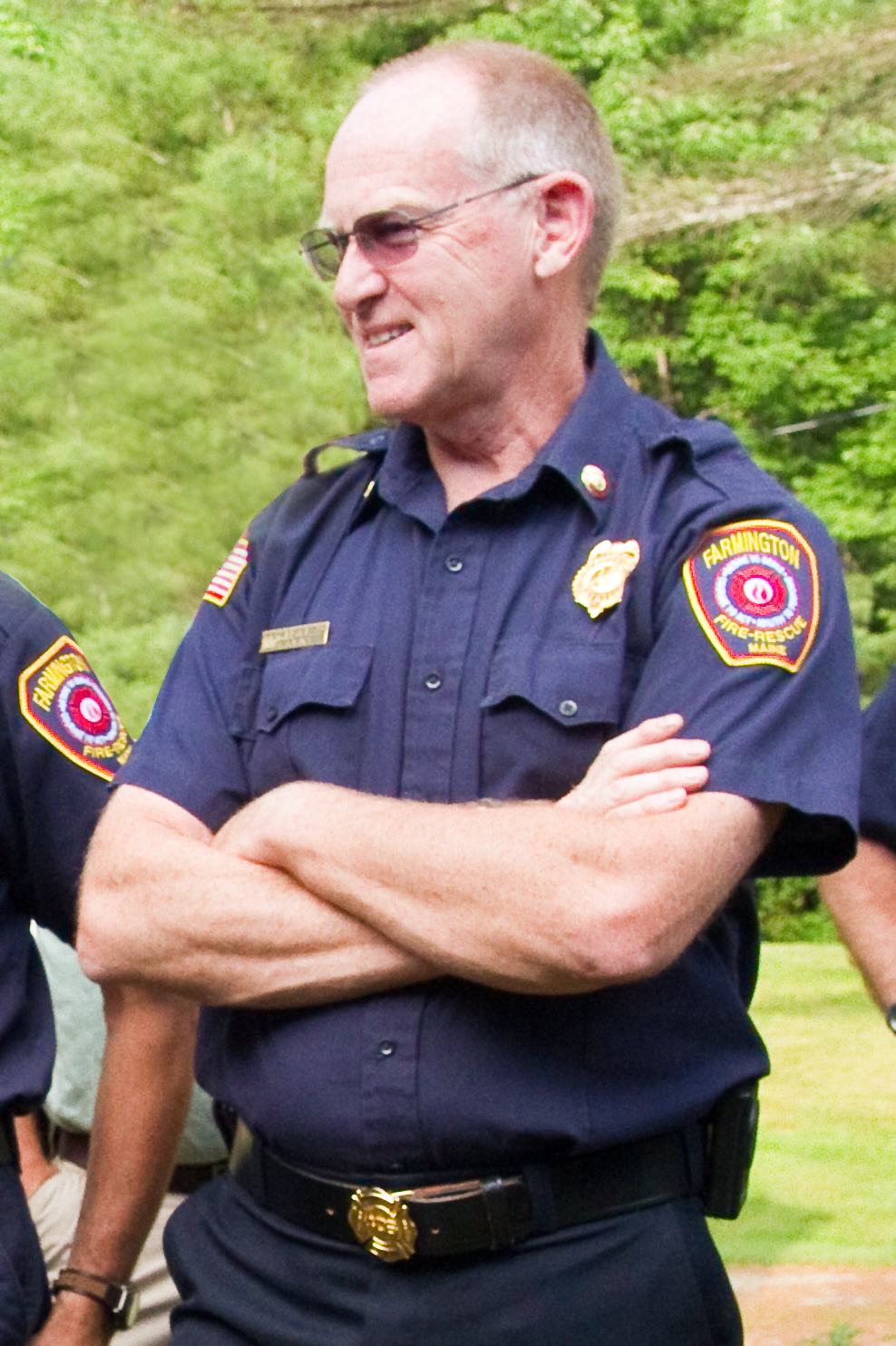 END OF WATCH: September 16, 2019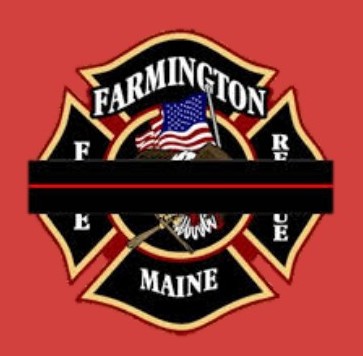 CLICK HERE FOR MORE INFORMATION
---
farmington firefighters in rose bowl parade
Farmington firefighters Steve Bunker and Patty Cormier will be bringing in the New Year in a special way, as they head for the annual Rose Bowl Parade in California. Their all-expenses paid trip to ride on a special float in the parade was an unexpected surprise given through the generosity of the Maine Odd Fellows and Rebekah's organization. The parade is set to kick off at 11 a.m. EST for those who want to watch the big event, and the float is said to be the 54th unit in line. Click here to read the Daily Bulldog atricle.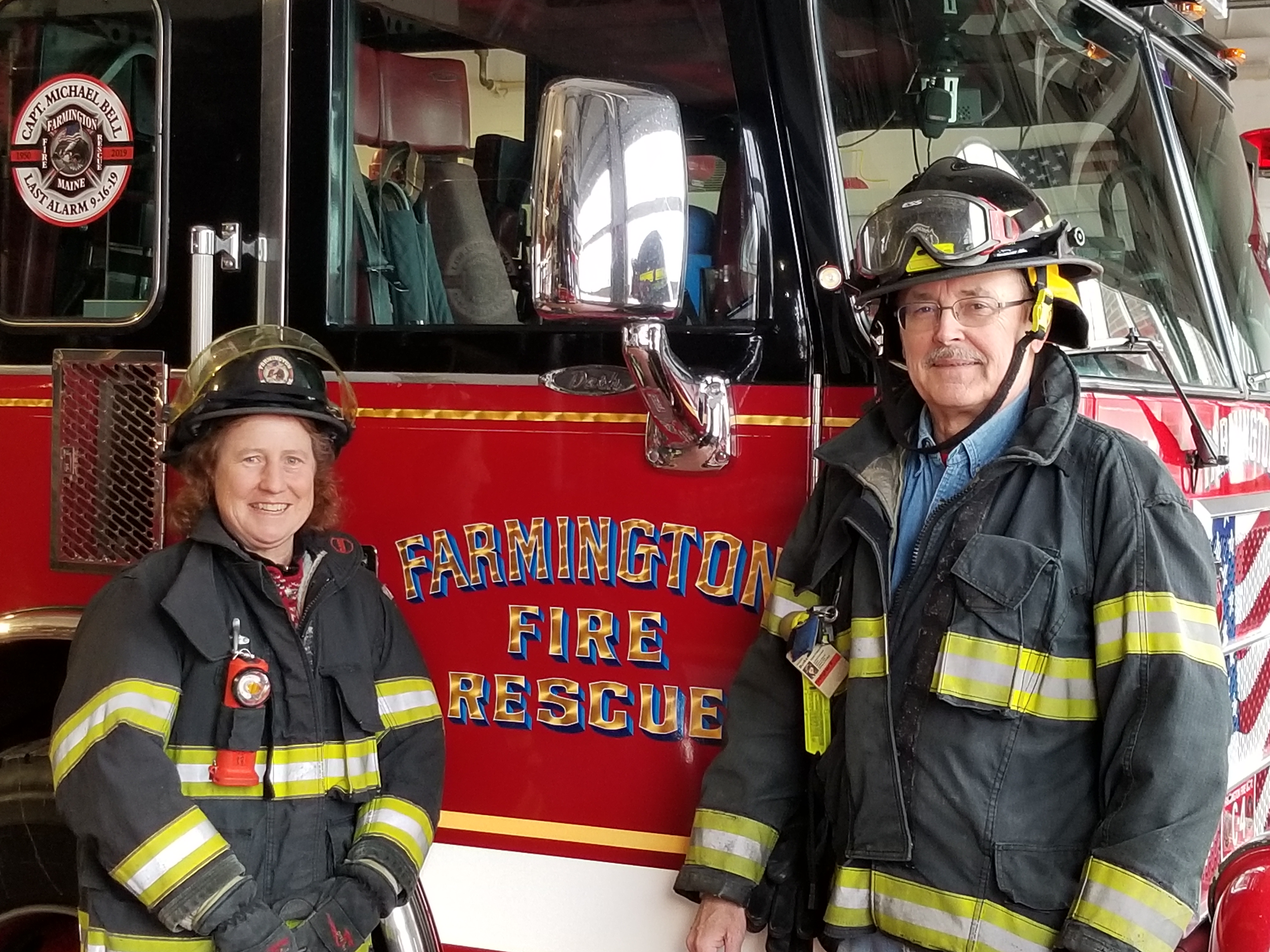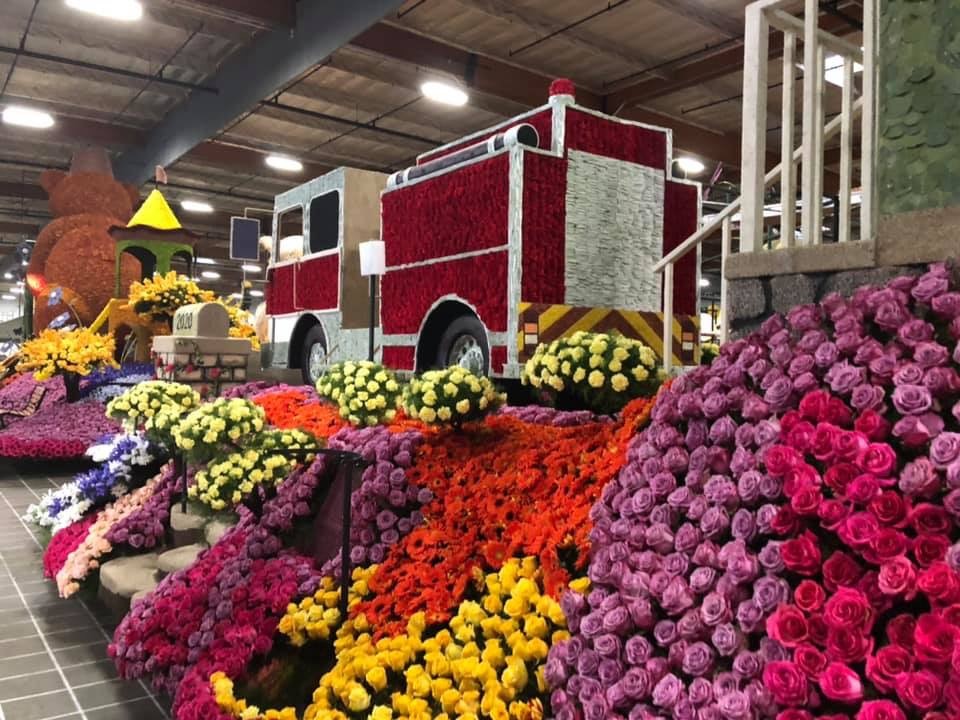 ---
Farmington Fire Rescue Smoke Alarm Safety Program
This complimentary service is available to Farmington Residents. Farmington Fire Rescue staff will evaluate the condition of your present smoke alarm and help you to install new smoke alarms in the locations where they are needed. Properly working smoke alarms should be located in every home as prescribed by the manufacturer and the National Fire Protection Association (NFPA). Homeowners and occupants will be instructed in their use and maintenance by Farmington Fire Rescue members.
Firefighters will install a properly located, battery-operated smoke alarm at no charge for any elderly, handicapped or otherwise impaired residents. Farmington Fire Rescue staff will also check any existing smoke detectors to ensure they are working and properly located.
If you own your home and are unable to purchase a smoke alarm, the Farmington Fire Department has a limited supply of smoke alarms available.
If you are renting your home and your smoke alarms do not work, are not present, or if you have any questions about fire safety please contact the Farmington Fire Department.
All rental property owners are required by law to provide working smoke detectors in their residential properties.
Farmington Fire Rescue will assist in ensuring that the building's owner installs the required smoke alarms as specified in accordance with Maine State Law and Life Safety Codes.
If you are interested in having Farmington Fire Rescue check the smoke alarms call the fire station at 207-778-3235.
Fire safety and prevention in the home are major concerns for all community fire departments. Farmington Fire Rescue has many resources available to the public to help keep their homes safe. One of these assets is the Smoke Alarm Program. Farmington Fire Rescue sponsors a free service designed to help ensure that all homes in Farmington are equipped with working smoke alarms.
THIS PROGRAM IS ONLY AVAILABLE TO FARMINGTON RESIDENTS
---
Have You just had a Fire? need help figuring out whats next?

CLICK HERE
---
town of farmington fire & life safety ordinance & nbsp; CLICK HERE to download the pdf.
TOWN OF FARMINGTON EMERGENCY SERVICES ACCESS TO BUILDINGS AND PROPERTY (KNOX BOX). CLICK HERE TO DOWNLOAD THE PDF.
---
Please contact the Farmington Fire Rescue Department to establish the E-911 address for your property.
---
The Mission of the Farmington Fire Rescue Department is to provide fire and rescue protection, to promote fire safety and education to those within our community.